Add :A9Yintian zone,Baoan district 518100,Shenzhen,China
P.C:823100
TEL:+86-0755-27929725
FAX:+86-0755-27929724
E-mail:sales@stgpcba.com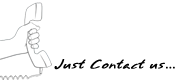 We established in Hong Kong in 2002. Initially, our specific area was OEM / ODM of Power Supply.

In 2003, we founded our PCBA factory in Longgang district in Shenzhen and expanded our product lines into wide variety of OEM Electronic products and provide the whole service to our customers from component procurement, printed circuit board fabrication, PCB assembly, Product assembly, testing, repair, product packing, shipment arrangement as well as we can assist clients worldwide helping them to source electronic components in the Pacific Rim.

To enhance our competitive advantages, we set up a plastic factory in Dong Guan in 2004.

And in the same year, we established our Metal Stamping factory in shenzhen.

In 2005, we set up a R&D center in Dongguan, concentrated on developing wireless communication and RF modules

In 2006, using the Infrared technology to apply on the Audio. We have successfully developed Cordless Stereo Headphones, high performance FM transmitter, wide frequency stereo transmition circuit, SSB communication system, High performance wave receiving antenna, Digital Frequency Hopping Radio Set , Digital Addressing communication system, etc.

Till 2007, our employees were over 1800 in China, our OEM/ODM products exported to all over the world.

In 2008, we developed the latest Bluetooth wireless communication products —Hands free car kit STG0602.

We can solve your production technology and take care of your product quality for letting you be absorbed in product development and selling. We sincerely hope that we could become one of your long-term partners.